Regular price
$22.00
Sale price
$32.00
Unit price
per
Bestseller
Sold out
Light guide
Size guide
Gynura aurantiaca
This plant has dark green leaves with fine purple hairs that give it its vibrant color. It's fuzzy to the touch, and though it appears to be delicate, it's one tough plant. It droops when thirsty, and is easy to propagate.
Medium to bright indirect light.
MD: About 15"-20" tall and a 6" pot.
Pro-tip: Leaves will droop dramatically when thirsty. Give it water, and it should perk up within a few hours.
Note: Bundled options come with one 5" wide ceramic pot and one bag of custom-blended, organic potting mix.
View full details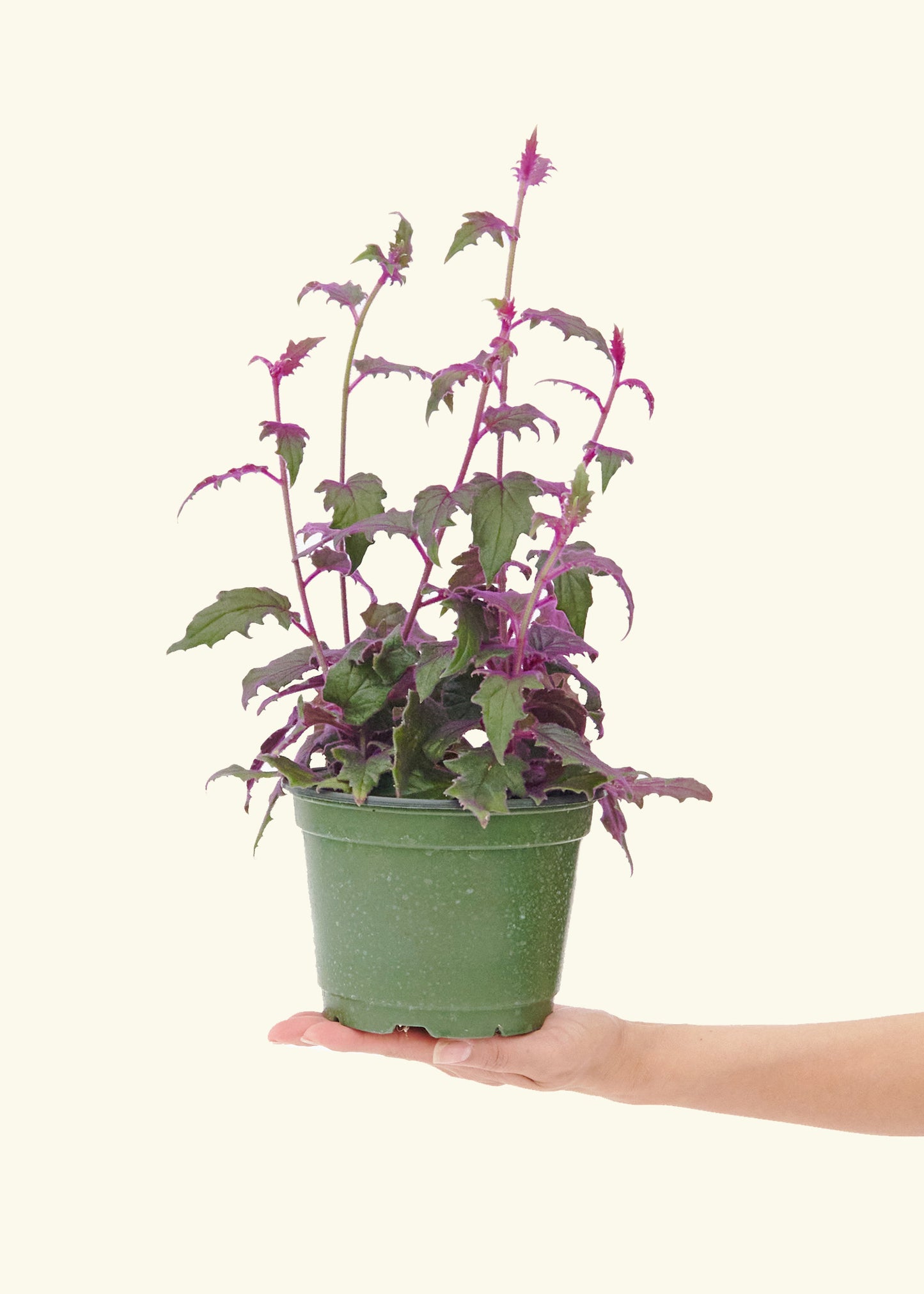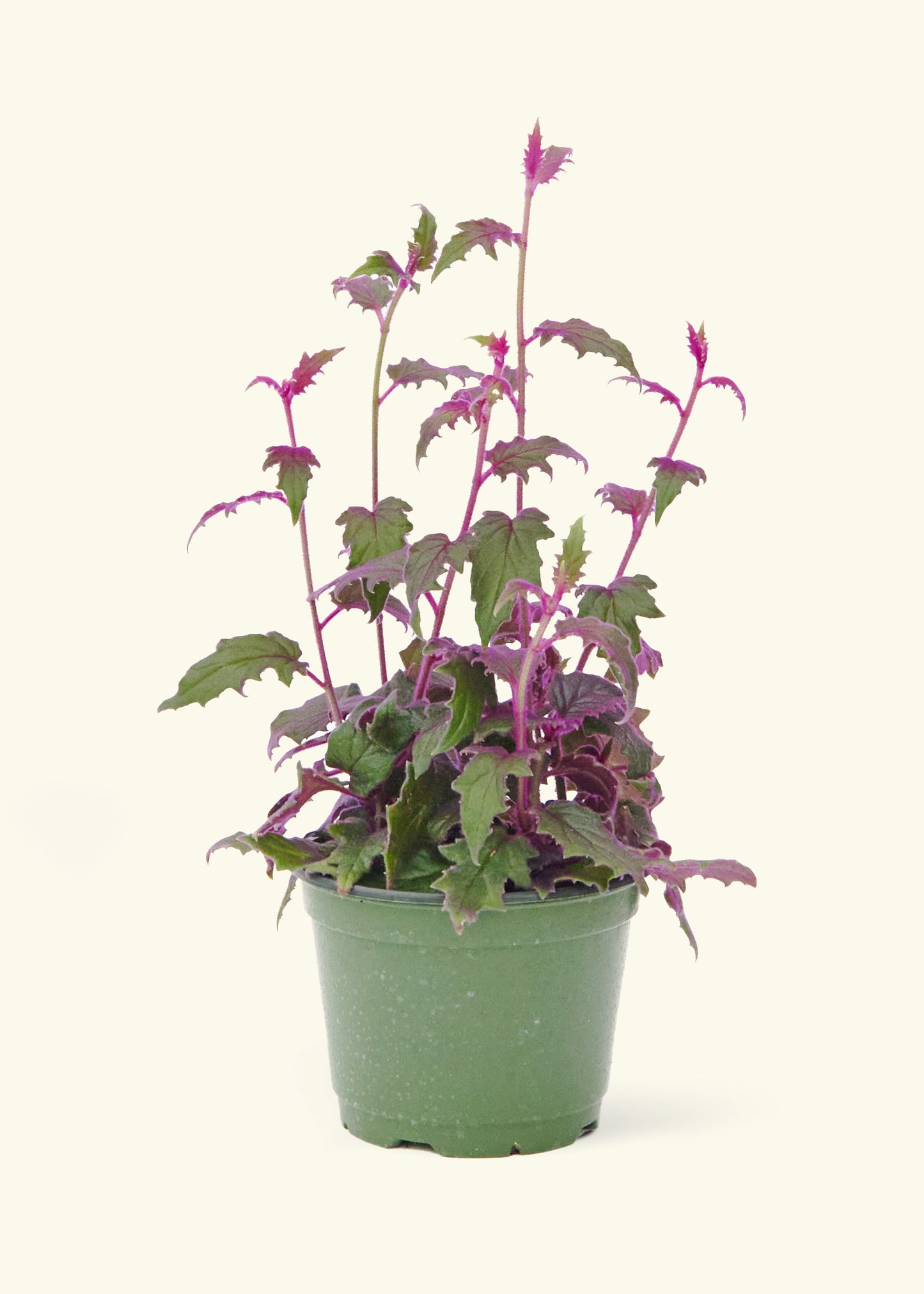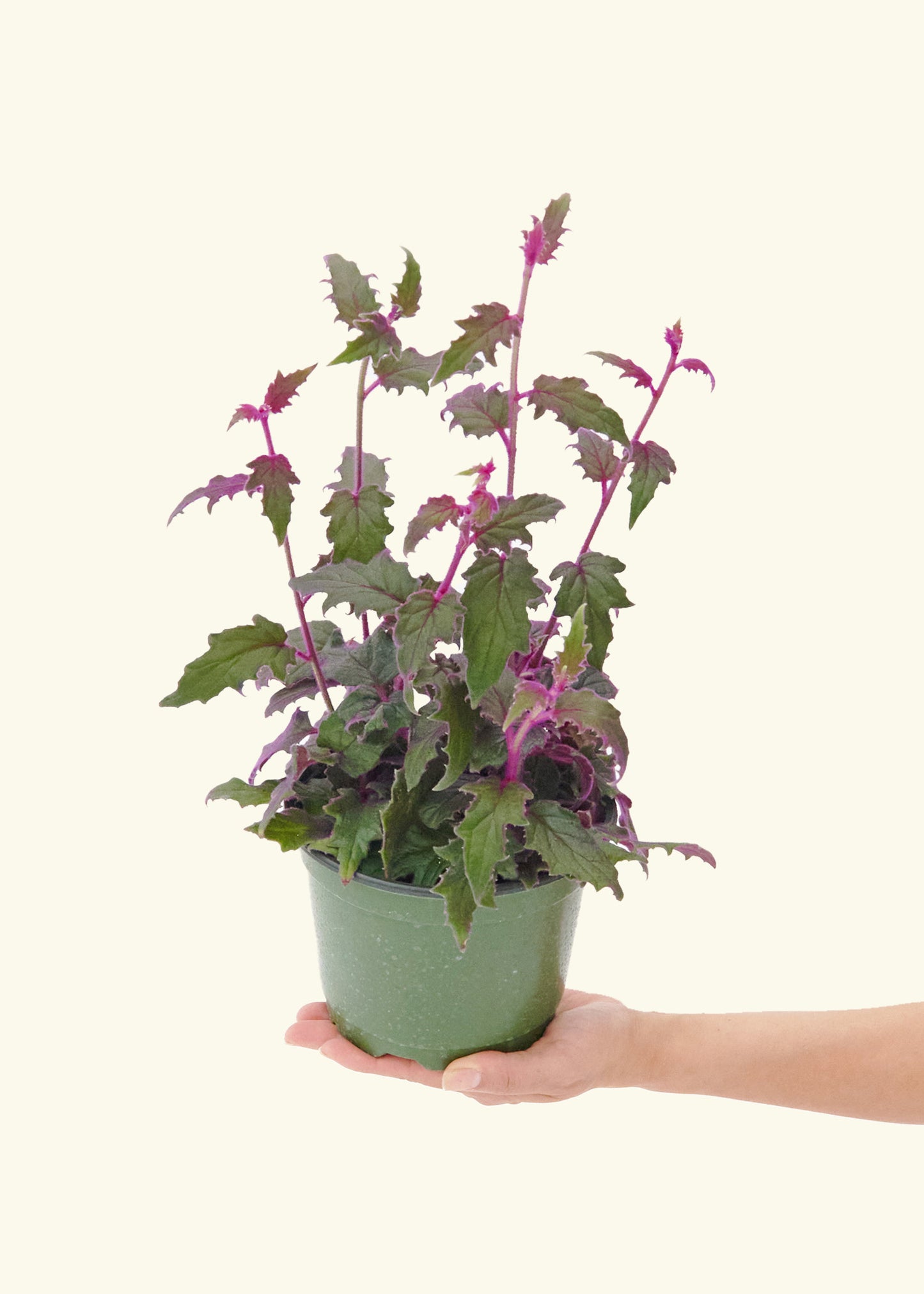 Light guide
Still unsure about the type of lighting you receive?
Email us at hello@heyrooted.com for assistance.
Size guide
Extra Small

2" diameter

4"-7" height

Small

4" diameter

6"-18" height

Medium

6" diameter

10" to 24" height

Large

8"-10" diameter

2.5'-4' height

Extra Large

10" diameter

4'-5' height
*Plant heights are measured from the bottom of the nursery pot.