Regular price
$22.00
Sale price
$32.00
Unit price
per
Bestseller
Sold out
Light guide
Size guide
Philodendron cannifolium x 'Prince of Orange'
This philodendron hybrid's leaves start off in coppery tones, turn bright orange, and then fade into vibrant shades of green over time. For a royal plant, it's pretty low maintenance.
Bright, indirect light.
MD: ~15-20" tall and a 6" pot.
Pro-tip: Use filtered water when watering, or let tap water sit for a day prior. This prevents leaf tip burn.
Note: Bundled options come with one 5" wide ceramic pot and one bag of custom-blended, organic potting mix.
View full details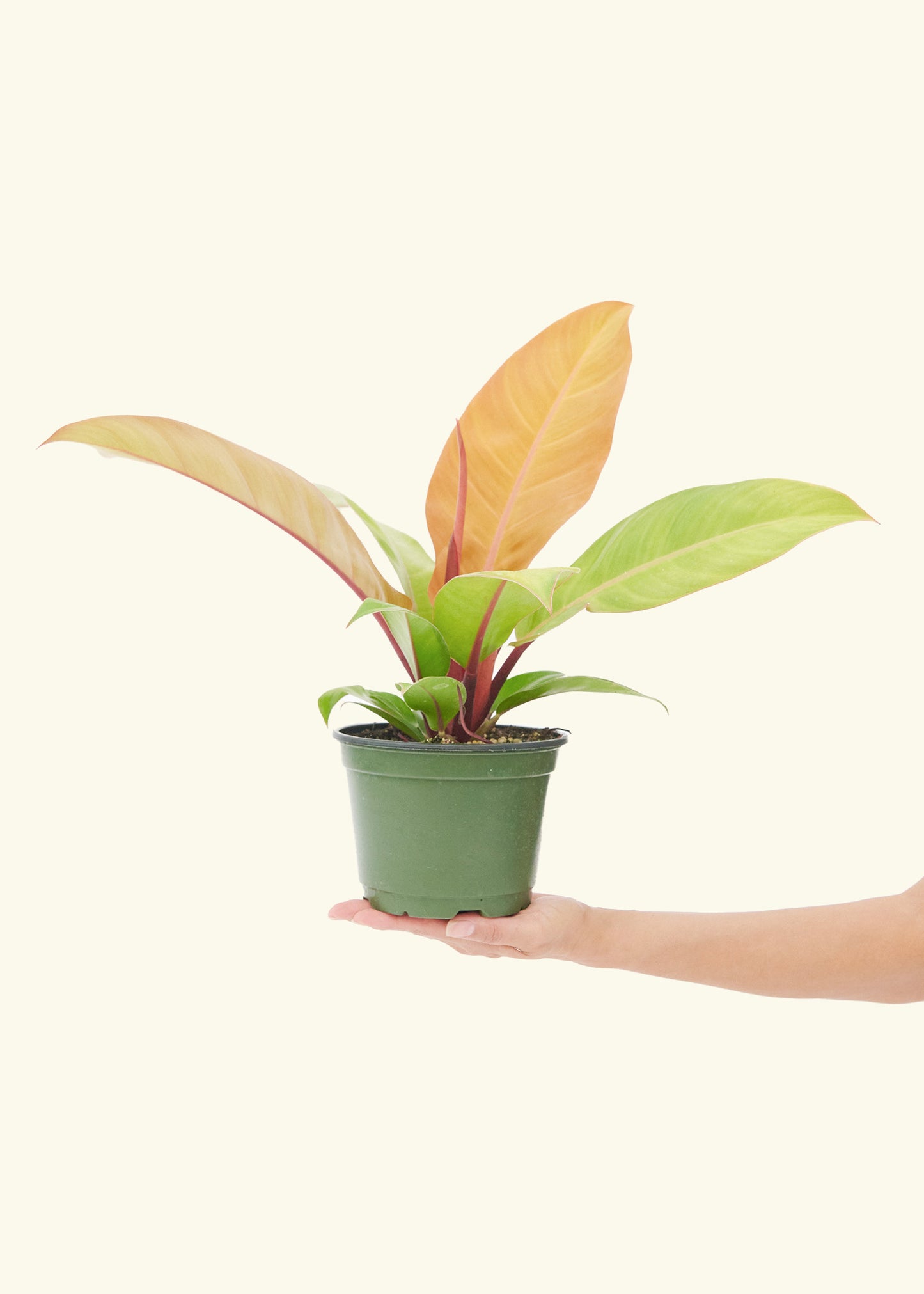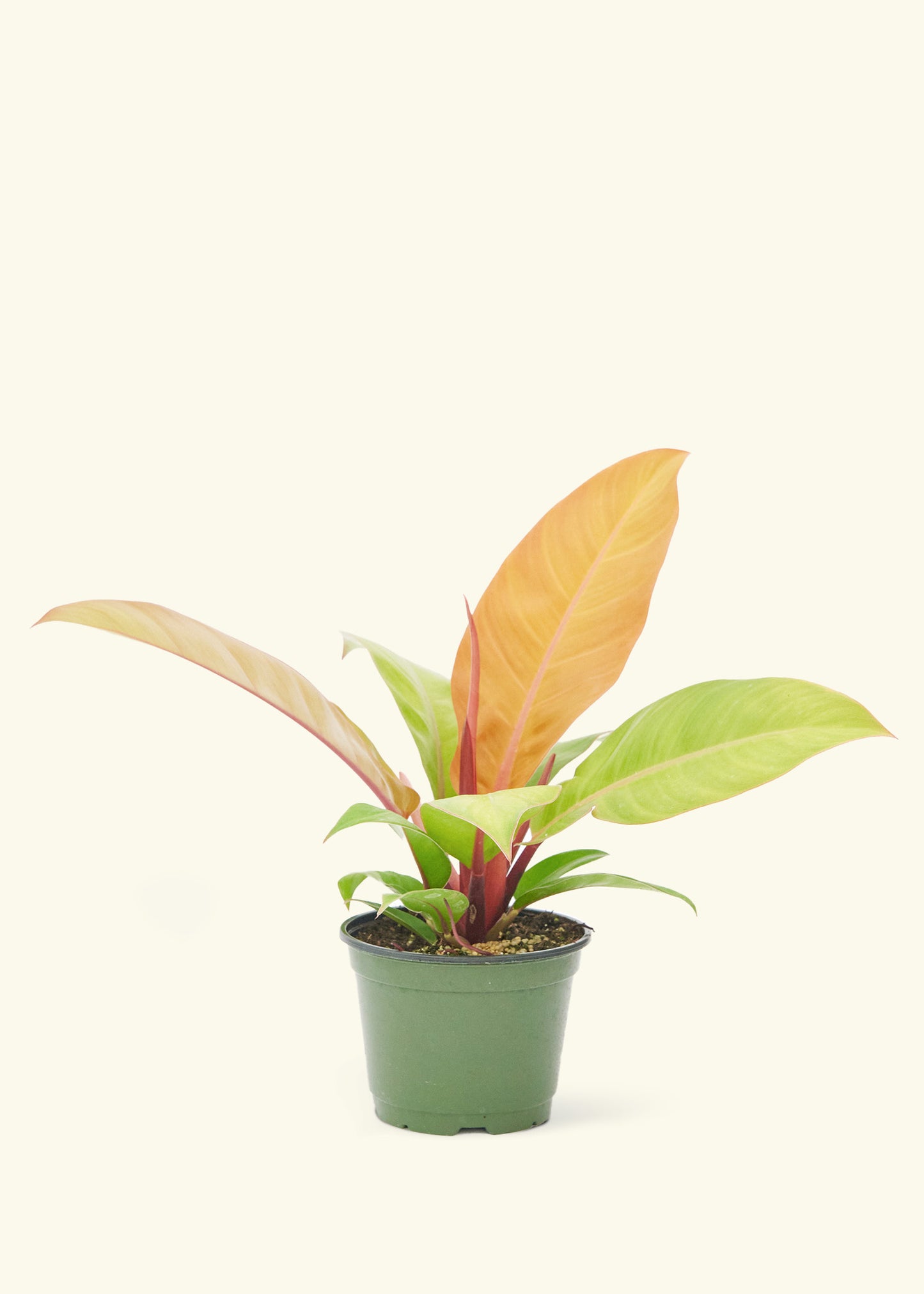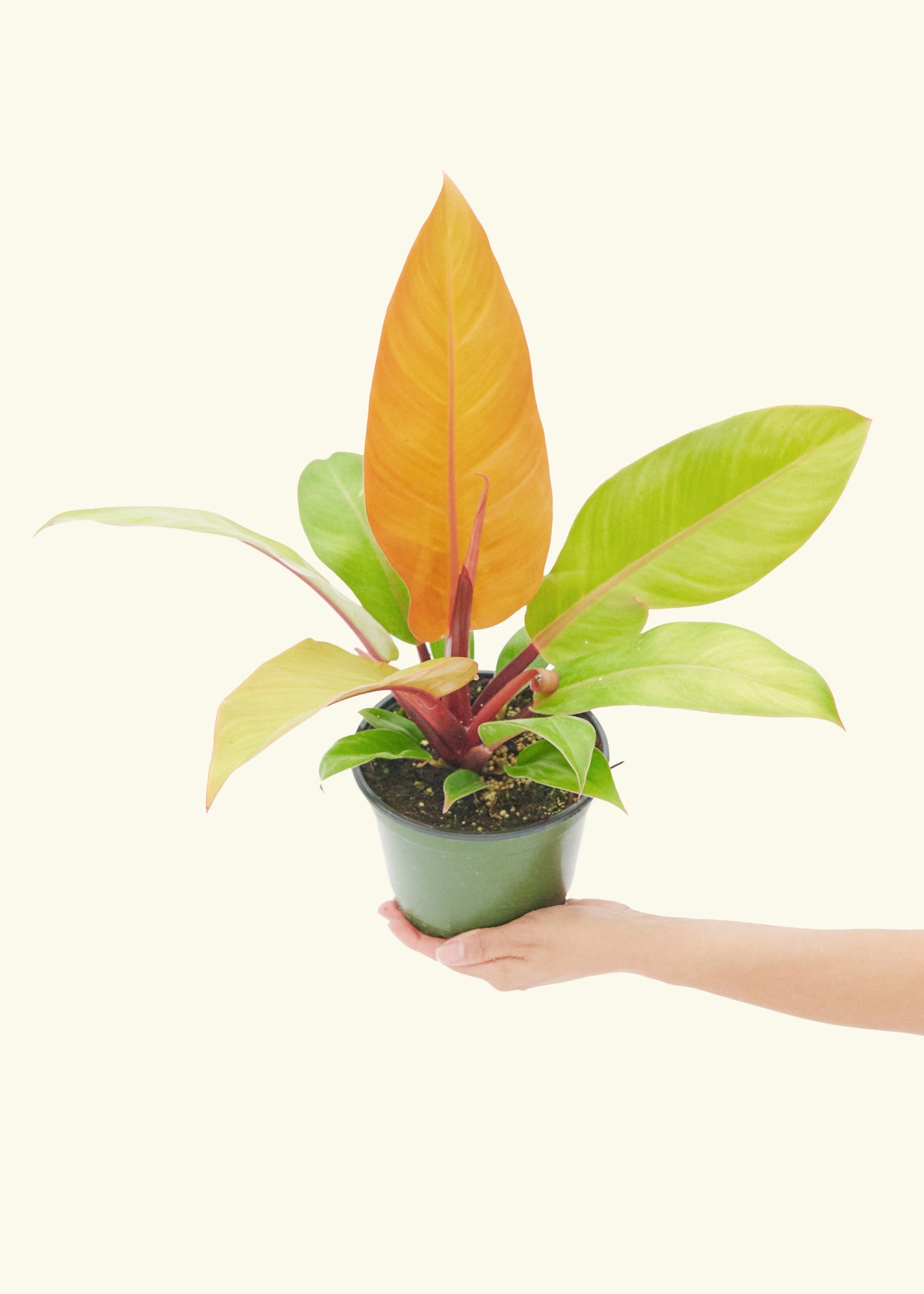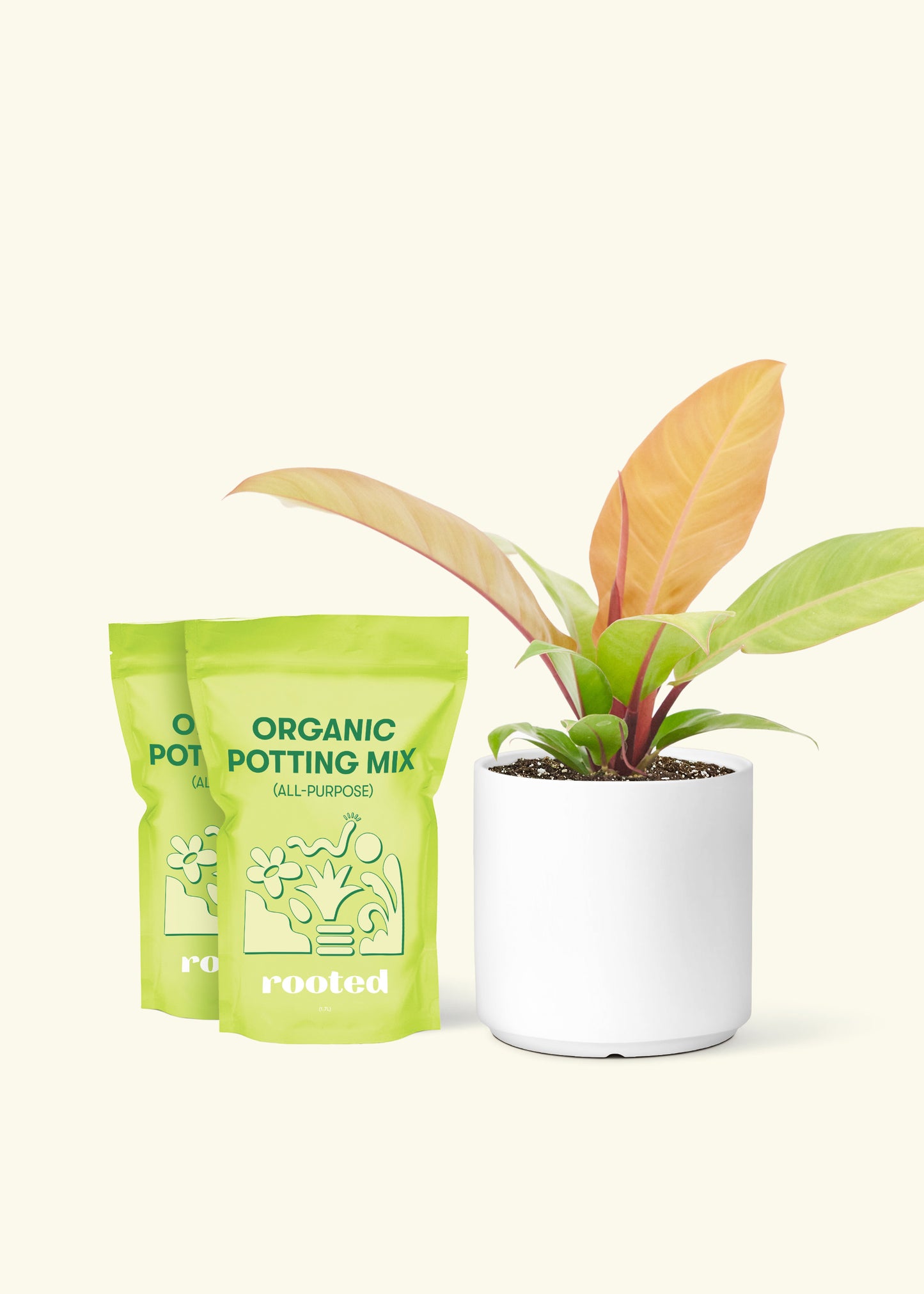 Light guide
Still unsure about the type of lighting you receive?
Email us at hello@heyrooted.com for assistance.
Size guide
Extra Small

2" diameter

4"-7" height

Small

4" diameter

6"-18" height

Medium

6" diameter

10" to 24" height

Large

8"-10" diameter

2.5'-4' height

Extra Large

10" diameter

4'-5' height
*Plant heights are measured from the bottom of the nursery pot.