Regular price
$32.00
Sale price
$32.00
Unit price
per
Sale
Sold out
Light guide
Size guide
Alocasia reginula
This plant's textured leaves are velvety to the touch. Each leaf has white venation that contrasts the almost-black color of the leaves, offering a striking display of unique foliage. Pretty compact for the elephant ear family maxing out at about twenty inches, this is a great alocasia to bring home.
Bright indirect light.
MD: ~10" tall and a 6" pot.
Note: Bundled options come with one 5" wide ceramic pot and one bag of custom-blended, organic potting mix.
View full details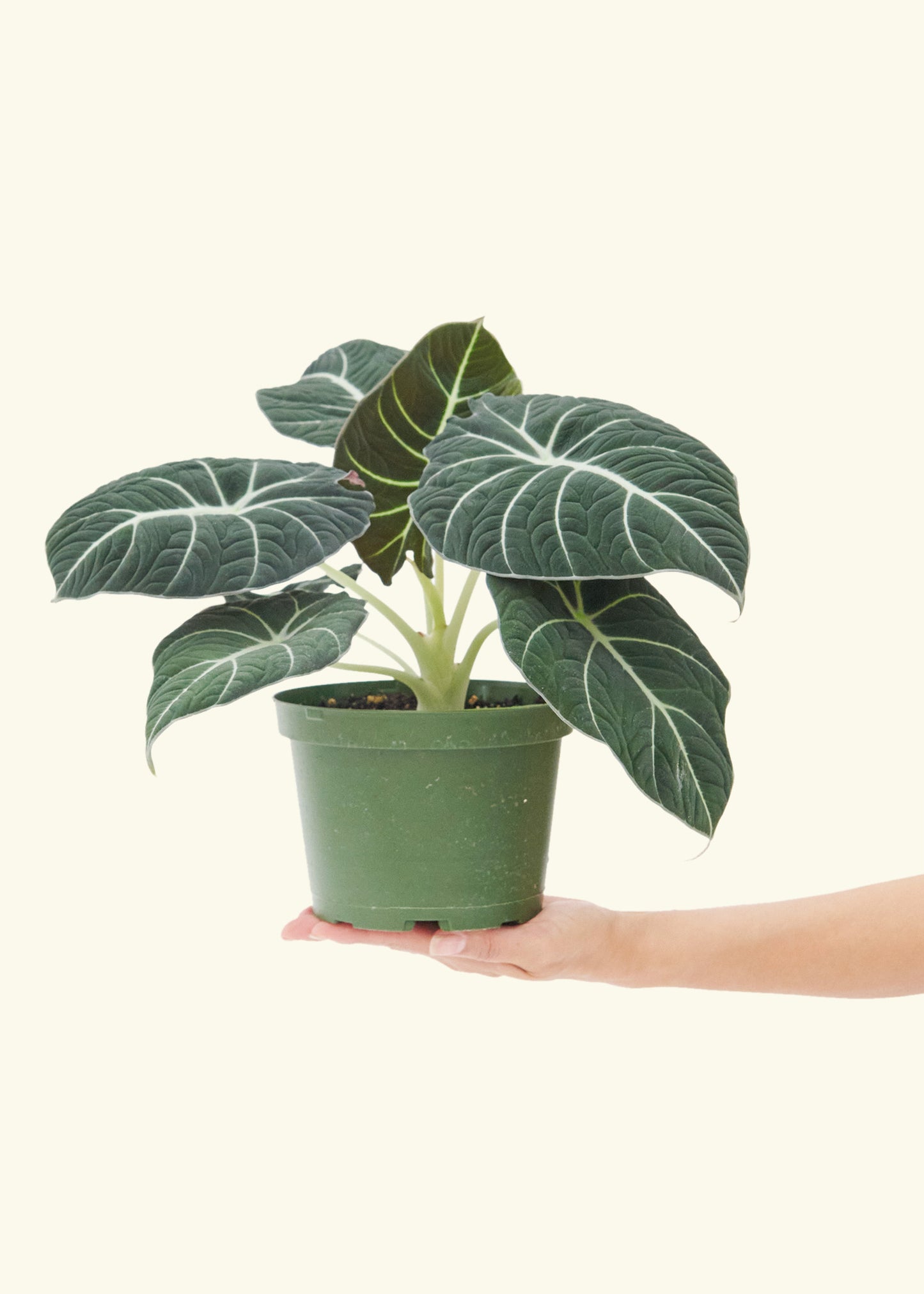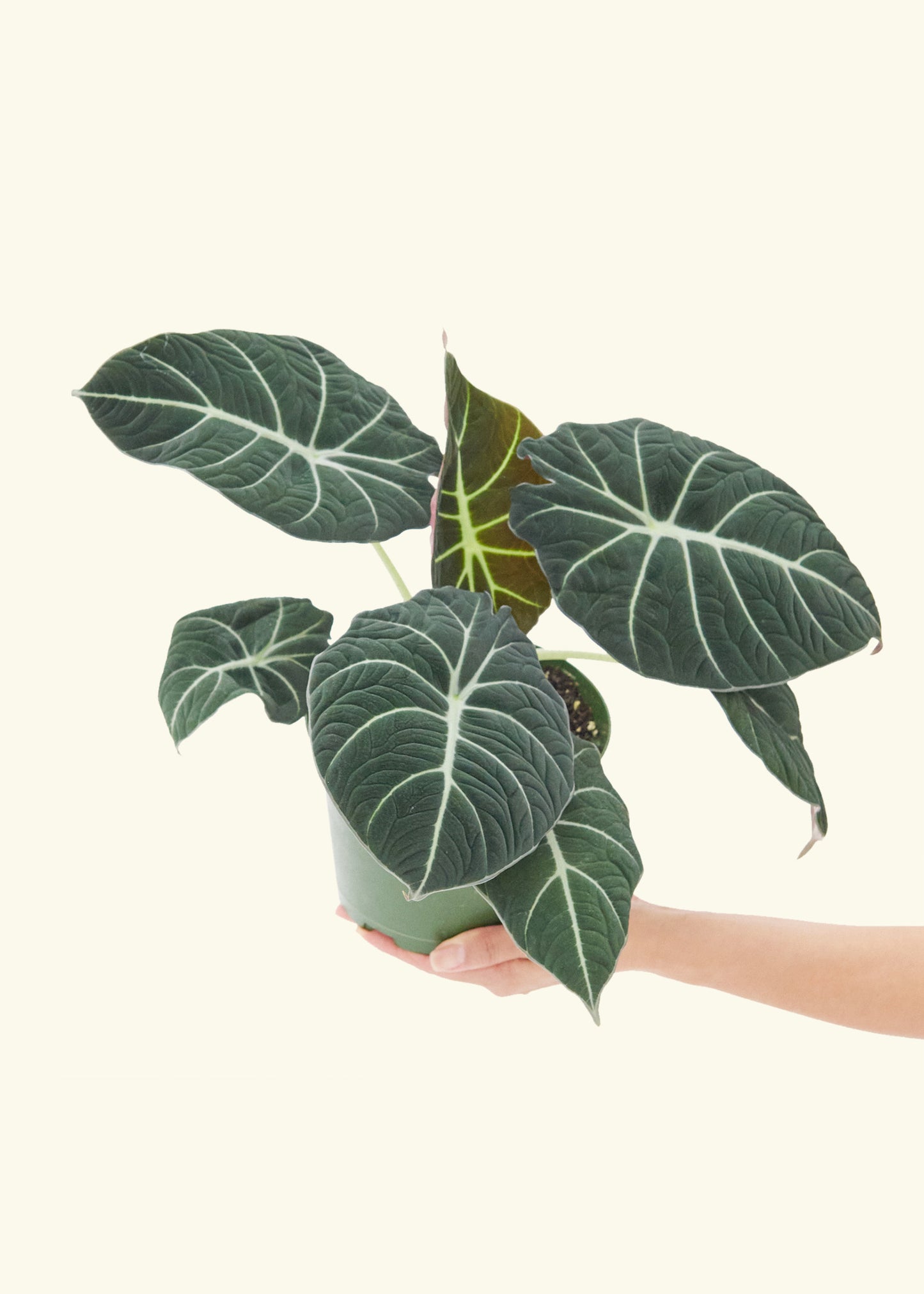 Light guide
Still unsure about the type of lighting you receive?
Email us at hello@heyrooted.com for assistance.
Size guide
Extra Small

2" diameter

4"-7" height

Small

4" diameter

6"-18" height

Medium

6" diameter

10" to 24" height

Large

8"-10" diameter

2.5'-4' height

Extra Large

10" diameter

4'-5' height
*Plant heights are measured from the bottom of the nursery pot.